22.9.2022
Meet our suppliers - EFB-Elektronik
EFB-Elektronik GmbH is a leading manufacturer and system provider of networking technology and industrial system solutions. Their expertise ranges from structured cabling using certified high-end products for data centres to custom developments for industrial clients.
Their brands are renowned across Europe for representing top-quality cabling systems. In the area of structured cabling systems, EFB-Elektronik offers their two strong brands INFRALAN® (shielded cabling system) and ECOLAN® (unshielded cabling system).
INFRALAN® is well above the compliance threshold for the current transmission rates specified by ISO/IEC 11801 Act.6A and holds a variety of certifications, such as GHMT, DELTA or ETL.
The 25-year INFRALAN® system warranty provides the necessary investment protection. This ensures compliance with the transmission properties of structured copper and fiber cabling according to norms and standards valid at the time of installation.
Team EFB-Elektronik services customers worldwide from their headquarters in Bielefeld, Germany. Their customer base includes renowned household names from the IT and security industry, as well as medium sized companies and large corporations. Their goal is to always offer the best possible service to their customers, starting from a wide range of products and solutions from a single source - counselled from long-standing experienced, personal and competent contact partners - to a high stock availability.
A membership in the international TKH Group based in the Netherlands, with more than 6,000 employees and production facilities around the globe, gives them additional leverage for the benefit of their customers. The EFB group of companies has 330 employees across nine locations in Europe, five of them in Germany, three subsidiary companies located in Istanbul, Copenhagen and Vienna and one production site in Slovakia.
14.7.2022
Certificates ISO 9001 and ISO 14001
On 8 July, 2022 our company obtained ISO 9001 and ISO 14001 Certificates.
Quality management system and environmental management system of REWAN s.r.o. is certified by TÜV SÜD Slovakia s.r.o. according to STN EN ISO 9001:2016 and STN EN ISO 14001:2016.
The ISO 9001 quality certificate is the best known and the most used standard. Through the quality certificate the company demonstrates to the customers its ability to provide quality services or products and thereby proves its ability to be a reliable long-term partner for orders. The ISO 9001 standard primarily focuses on the quality management system in the organization. The quality management system focuses on all activities and processes in the company, i.e. managing human and financial resources, maintaining infrastructure, including buildings, transportation, hardware, software and other communication or information technology. Production and service planning as well as purchasing managment are also an important focus.
Standard is fully compatible with the standards of other management systems such as ISO 14001.
The ISO 14001 environmental certificate is an internationally recognized standard for environmental management systems. Its primary task is to identify and understand the environmental aspects that relate to the entire infrastructure of the company and all its activities, and thus to regulate the environmental impact on the environment. In its scope, the ISO 14001 standard creates conditions for setting the environmental goals and programs, the fulfillment of which is reviewed by top management a an indepentent body during internal audits at regular intervals.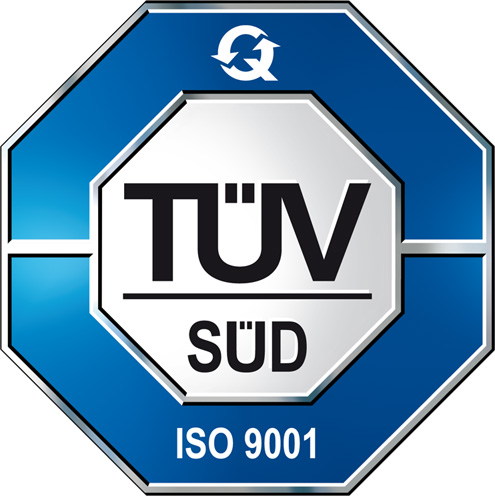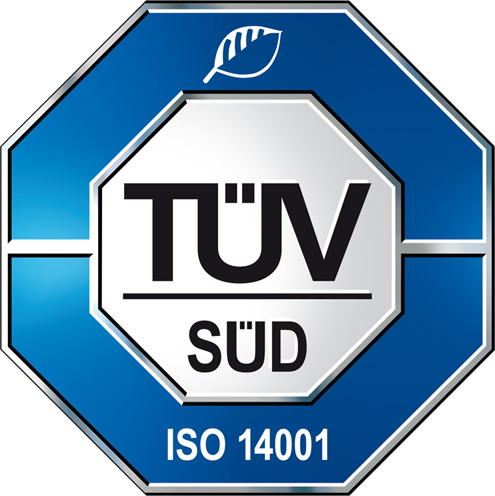 13.7.2022
SCC certification
In June 21, 2022 our company obtained SCC Certificate. System of the SCC certification (Safety Certificate Contractors) is an internationally recognized certification standard that combines high requirements on occupational safety, health protection and environmental protection into one safety concept.
SCC certification demonstrates managing and implementation of requirements concerning safety and health protection at work and environmental protection taking into account the legislation of Germany, countries of Benelux and corporate requirements of large companies. SCC Certificate is accredited by German accreditation body DAkkS.
25.5.2022
Meet our suppliers - BKT Elektronik
BKT Elektronik has dealt with development of comprehensive solutions in the area of infrastructure for data transmission systems and safety systems for over twenty years already. Experienced technical staff, modern technological processes, comprehensive offer and high commitment allow them to build a competitive advantage enabling them to participate in the largest infrastructure projects in Poland and abroad.
Their customers perceive the company as a trustworthy and reliable advisor who cooperates with them on performance of their most crucial business projects, such as construction of hospitals, office buildings, sports facilities, airports, railway stations and computing centers.
Based on their employees' professionalism, passion to create and high efficiency and thanks to their partner relationships with cooperating companies they are able to ensure the highest quality of services provided.
Areas of activity:
- solutions for buildings
- data centers
- fiber optic networks
- production services
- design services
28.4.2022
Rewan - safe partner
We create innovative solutions focused on communication and security. We have transformed the aquired years of experience into the field of critical infrastructure, communication infrastructure in a complex measure and cable infrastructure protection. We focus on quality, trustworthiness, and we choose our partners with a global impact in mind. For a decade we have been searching and carefully selecting what the market expects. We are a trusted partner for globally respected manufacturers.